Injured? Let us fight for you.
Get a FREE consultation.
Call (713) 668-4545 or fill out the form below to get the help you deserve.
The Weycer Law Firm Scholarship
$1000 Annual Scholarship for Current and Incoming Students
Attorney Mark Weycer understands the value of education, but he also knows that there is a high cost in obtaining a degree. To help combat the rising costs of books and school, Mr. Weycer wanted to help give back to a student every year. That's why he created his $1,000 annual scholarship that can help provide a student with a little bit of help towards purchasing books or any other school-related expenses. To qualify for the Weycer Law Firm Scholarship, you must be currently enrolled or entering into a college or university within the United State, and complete all requirements as outlined below.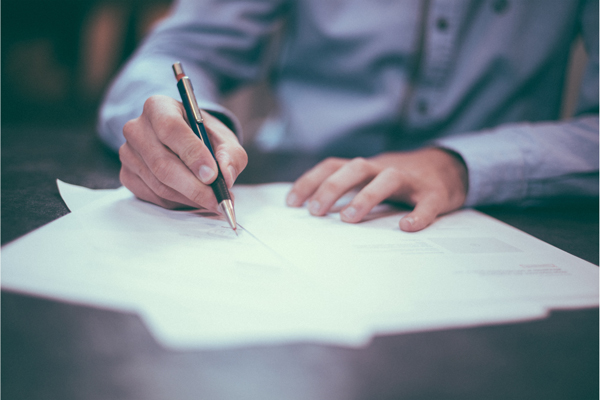 The 2017 Scholarship Topic – What kind of impact are you trying to create with your education?
We want to hear why you chose the path you're pursuing and how you hope to impact the world around you. Whether your plan is to pursue a business degree or eventually pursue a law degree, we want to hear what you want to do with your education.
The topic is open for your interpretation. Hopefully it will provide you with the ability to be open and honest, regardless of which direction you decide to go with it. Remember, there are no wrong or right answers.
Please note that by submitting your writing to us, that we reserve the right to post any or all content on our website or social media accounts.
Please have your essay submitted to us by 11:59pm August 1, 2017. We will choose the winner on or by August 15, 2017.
Application Process
Please send an application to weycerlawscholarship@gmail.com. In your email, please include the following: Full name, date of birth, home address, email address, a good phone number, your current school, and the degree you're currently pursuing.
Choosing the Winner
Once we've gone through all of the scholarship applications, we will contact the winner by email or phone.
About Attorney Mark Weycer
Whether it be a car collision, product liability, premises liability, medical negligence or 18 wheeler collision lawsuit, Mark Weycer has passionately fought for his clients for the last 26 years. Mr. Weycer started his firm back in 1996 with 5 cases. Today the firm works on approximately 200 cases at any given time.
Mr. Weycer was involved in the representation of families in Texas and Tennessee resulting from defective baby cribs. Mr. Weycer represented the families in lawsuits against the manufacturer after their infants had suffocated to death. Mr. Weycer worked with the Consumer Product Safety Commission to insure that these defective cribs were removed from the market. "I have always been driven to get the best results for my clients and to compensate them for the injuries they sustained." Mr. Weycer always looks forward to the challenges that each case presents.