ITC DEER PARK CHEMICAL PLANT FIRES
Houston Plant Fires & Explosions
Contact An Attorney Experienced In Plant Fires Before Doing Anything Else.
Twice in one week, Deer Park, TX residents, firefighters and first responders dealt with airborne chemicals and fires at the ITC petrochemical plant. Benzene stored at the facility began leaking into the air, worsening air quality conditions and threatening the lives of those subjected to it. If you were or believe to have been affected by the air conditions and fire, contact our team today!
The ITC Compensation Plan Permanently Waives Your Ability To File A Future Lawsuit!
ITC setup a compensation plan for those affected or injured during the fires, but accepting the money means you're waiving your ability to sue ITC in the future for health or wage-related claims. Before doing anything, consult with a doctor and contact our team to help deliver the compensation you deserve.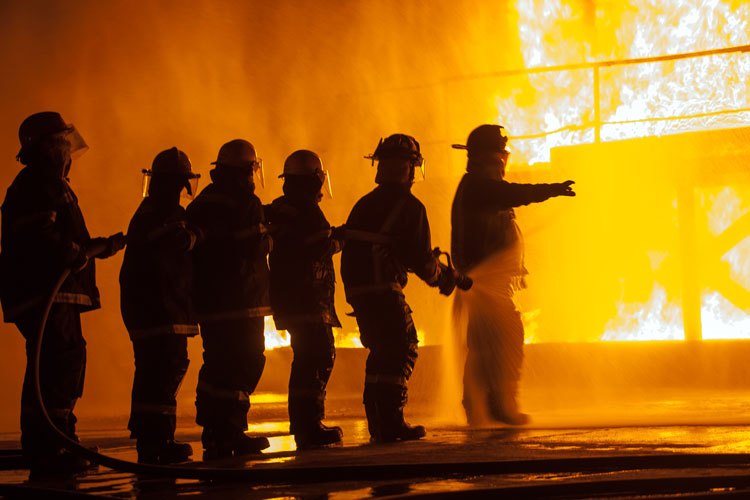 Benzene Causes Serious Long-Term Health Effects When Exposed
According to the CDC, Benzene can harm bone marrow, red blood cell counts, anemia, infertility and cancer. If you were exposed to Benzene, you're at potential risk for the following: 
The major effect of benzene from long-term exposure is on the blood. (Long-term exposure means exposure of a year or more.) Benzene causes harmful effects on the bone marrow and can cause a decrease in red blood cells, leading to anemia. It can also cause excessive bleeding and can affect the immune system, increasing the chance for infection.
Some women who breathed high levels of benzene for many months had irregular menstrual periods and a decrease in the size of their ovaries. It is not known whether benzene exposure affects the developing fetus in pregnant women or fertility in men.
Animal studies have shown low birth weights, delayed bone formation, and bone marrow damage when pregnant animals breathed benzene.
The Department of Health and Human Services (DHHS) has determined that benzene causes cancer in humans. Long-term exposure to high levels of benzene in the air can cause leukemia, cancer of the blood-forming organs.
There is no cure or antidote for Benzene treatment and the only way to combat it is to seek medical treatment as soon as possible. 
Contact An Experienced Houston Plant Fire & Explosion Attorney
The Weycer Law Firm has over 35 years of combined experience in handling plant explosions, fires and exposure to harmful chemicals. The attorneys at the Weycer Law Firm have collected millions of dollars for their clients. Contact our experienced personal injury attorneys. We're here to fight for you.
Were you injured or exposed to harmful chemicals during the Deer Park ITC plant fire? Contact our team of experienced plant fire attorneys. 
How A Plant Fire Lawyer Can Help
If you were injured or exposed to harmful chemicals, you'll likely have medical and doctors bills to pay. You may also lose time from work, resulting in lost wages. Don't let the ITC compensation plan bar you from receiving the right settlement. Our team of plant explosion and fire lawyers know what it takes to get you ever dollar you deserve. Contact us today to discuss your case for free!
INJURED? LET US FIGHT FOR YOU
Discuss Your Case for Free.